It's the 10th Anniversary of the Extraordinary Give
We're giving extra– Are you?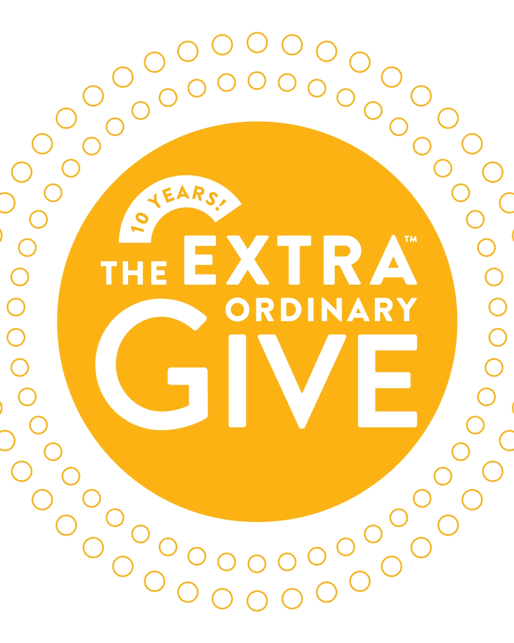 It's Time Again for the Extraordinary Give!
This year is the tenth anniversary of the Lancaster County Community Foundation's Extraordinary Give! This is a day when our community comes together to support local nonprofit organizations.
Nonprofit services are life saving, and as a result, 12:34's work to support their technologic needs is at the heart of our mission.
So for the Extraordinary Give this Friday, we're doing our part to give a little extra. Won't you join us?
How you can #GiveExtra
On Friday Nov 19, visit ExtraGive.org from any computer or device.
Browse the pages of more than 500 organizations and learn how their work impacts Lancaster County.
Make an online donation to an organization that is important to you ($10 minimum) and every dollar donated will be stretched by a pool of more than half a MILLION dollars from the Lancaster County Community Foundation, and their Extra Give sponsors.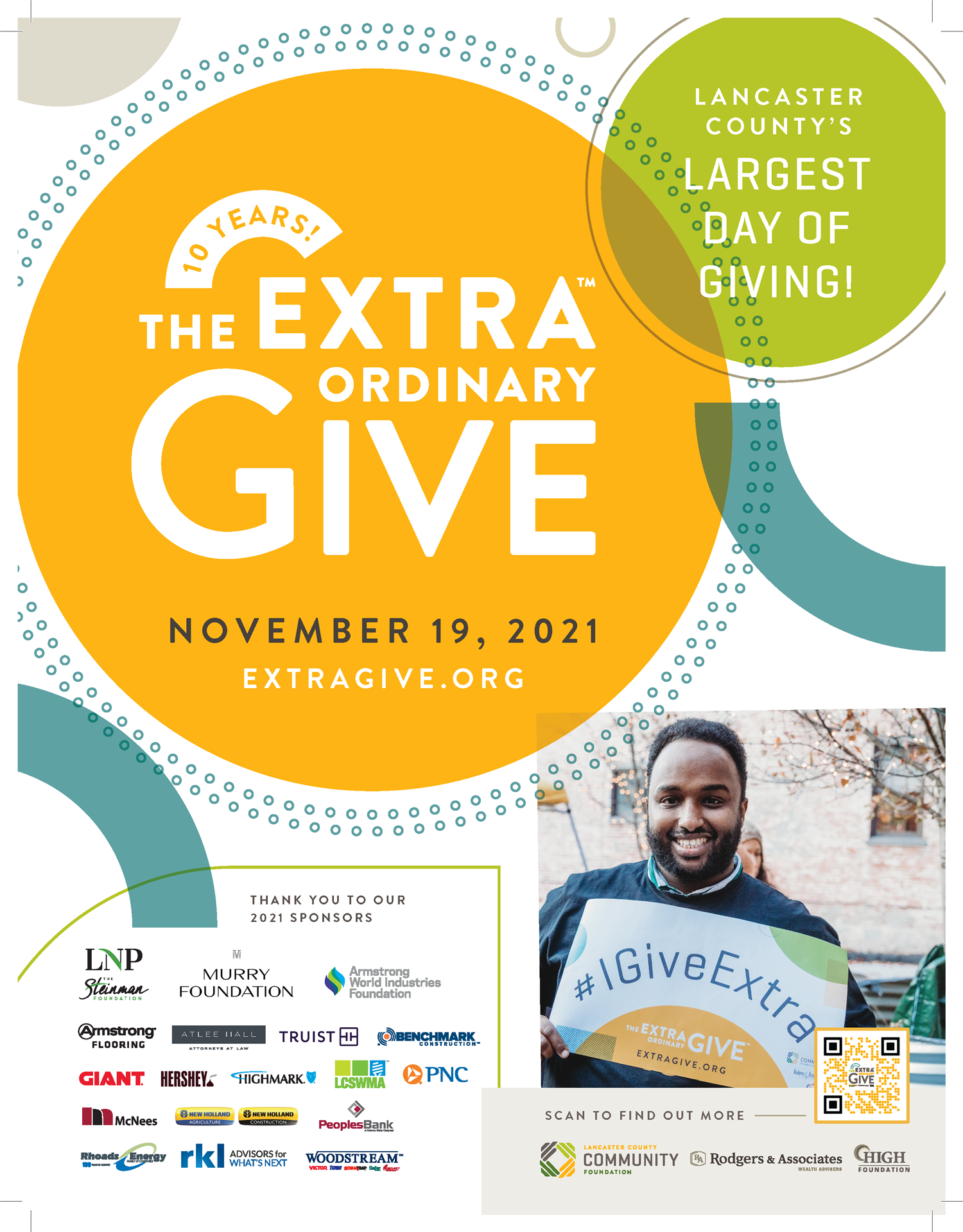 Then spread the word!
Post about your favorite causes using #ExtraGive and #IGiveExtra and help make this the biggest Extraordinary Give yet!
How WE #GiveExtra
This year, 12:34 will be providing a business match to the first donor who stretches by giving $500 to any of the causes listed below!
Not only are these a few of our clients, but they're organizations we care deeply about. We encourage you to check them out, and if you're able, give a little extra this year.
Ephrata Performing Arts Center
EPAC provides a safe place for local children and adults to participate in the arts. Whether you are an actor on stage, a student in camp, a crew member on the production team, a volunteer usher, a parent volunteer – you belong. EPAC is like no other theater in our area. We are volunteer driven and community focused. We are a foundation of the arts for anyone who wants to experience, learn, and grow.
Visit their extra give page
YWCA Lancaster
When you support YWCA Lancaster, you amplify our ability to serve this community and build equity, and with your support, we will get up and do the work until injustice is rooted out, until institutions are transformed, until the world sees women, girls, and people of color the way we do: Equal. Powerful. Unstoppable.
Visit their extra give page
Linville Hill Christian School
All proceeds from this year's extraordinary give will be going directly towards Linville Hill missions. Watch the video above for more information about who we are!
Thank you for investing in the lives of our children as we seek to raise a generation willing to move towards big problems!
Visit their extra give page
Mental Health America of Lancaster County
Your donation also helps reduce the stigma AND open the conversation surrounding the subjects of mental health and suicide prevention. We do this work for individuals as well as in group settings, such as classrooms, senior centers, and support groups. MHA can help.
Visit their extra give page
Arts at Millersville University – The Ware Center
The Arts at MU and Ware Center programs provide exceptional diversified arts and arts-learning experiences to people from all walks of life, with a special emphasis on marginalized and under-served populations.
Visit their extra give page
Keystone Pet Enhanced Therapy Services
Registered KPETS volunteers and their companion animals promote well-being and offer encouragement in our communities by sharing the power and benefits of human-animal interactions.
Serving locally, KPETS teams visit wherever the human/animal connection may be beneficial.
Visit their extra give page
Dayspring Christian Academy
Dayspring Christian Academy uses the Principle Approach method of education. They value the uniqueness of each individual, handcrafted by God for a specific purpose. They teach young people to become scholars of
excellence and to recognize God's involvement in all aspects of life.
Visit their extra give page
SCORE Lancaster-Lebanon
At SCORE Lancaster-Lebanon, the mission is to foster vibrant small business communities through mentoring and education. Small business drives our national economy and is critical to vibrant communities in our society. SCORE Chapter 16 Volunteer Mentors give freely of their time, energy, and knowledge to help others.
Visit their extra give page
VisionCorps Foundation
VisionCorps serves individuals who are blind or vision impaired through preventative, rehabilitative and employment opportunities. VisionCorps also facilitates access to free vision exams and basic frames and lenses for low-income families. All services are provided at no cost to clients.
Visit their extra give page